LAURA VISHOOT
I've been a lifelong lover of animals and especially of all things canine. When my interest (some might even say obsession) with dogs brought my first border collie, Delia, into my life, this adventure began.
Delia was poorly bred, lacked talent, and had seizures, but boy did she have brains, heart and a fiery drive to work! Delia led me to start exploring the world of stock dogs, and it's a journey that seems to have no end.
My romance with the border collie led to a deep interest and affection for sheep, and ultimately to a lifestyle where I am able to work with both sheep and dogs almost every day.
I have been training and trialing border collies for over twenty years. With the help of some wonderful, talented and patient mentors, and of course my cherished canine friends, I have been able to compete at the highest levels of ISDS style sheepdog trials, including qualifying and participating in the USBCHA and Nursery Finals for several years. The learning never stops; it's not easy and sometimes can even bring heartache. I would not trade it for the world.
My mission is to help others enjoy this journey with their own dogs, and to achieve their own goals in herding.
I believe the methods used by experienced stockmen and women and sheepdog trainers can be modified to work for most breeds and individual dogs that posses basic herding instincts. We do not advocate the use of artificial training aids such as electronic collars.
I am a member of the United States Border Collie Handler's Association, Inc. (USBCHA), the American Border Collie Association (ABCA) and the Oregon Sheep Dog Society (OSDS).
STEVE SHODIN
Steve Shodin is Laura's partner in life and farming here at Palm Cottage. He and his faithful sidekick, The Electrifying Stink Doggie (aka Tilly) play an important role in keeping things spiffy around here as well as undertaking Herculean projects and keeping the other dogs fit and entertained - all of this and he works outside the farm as well. We couldn't do this without him. Thank you, Steve!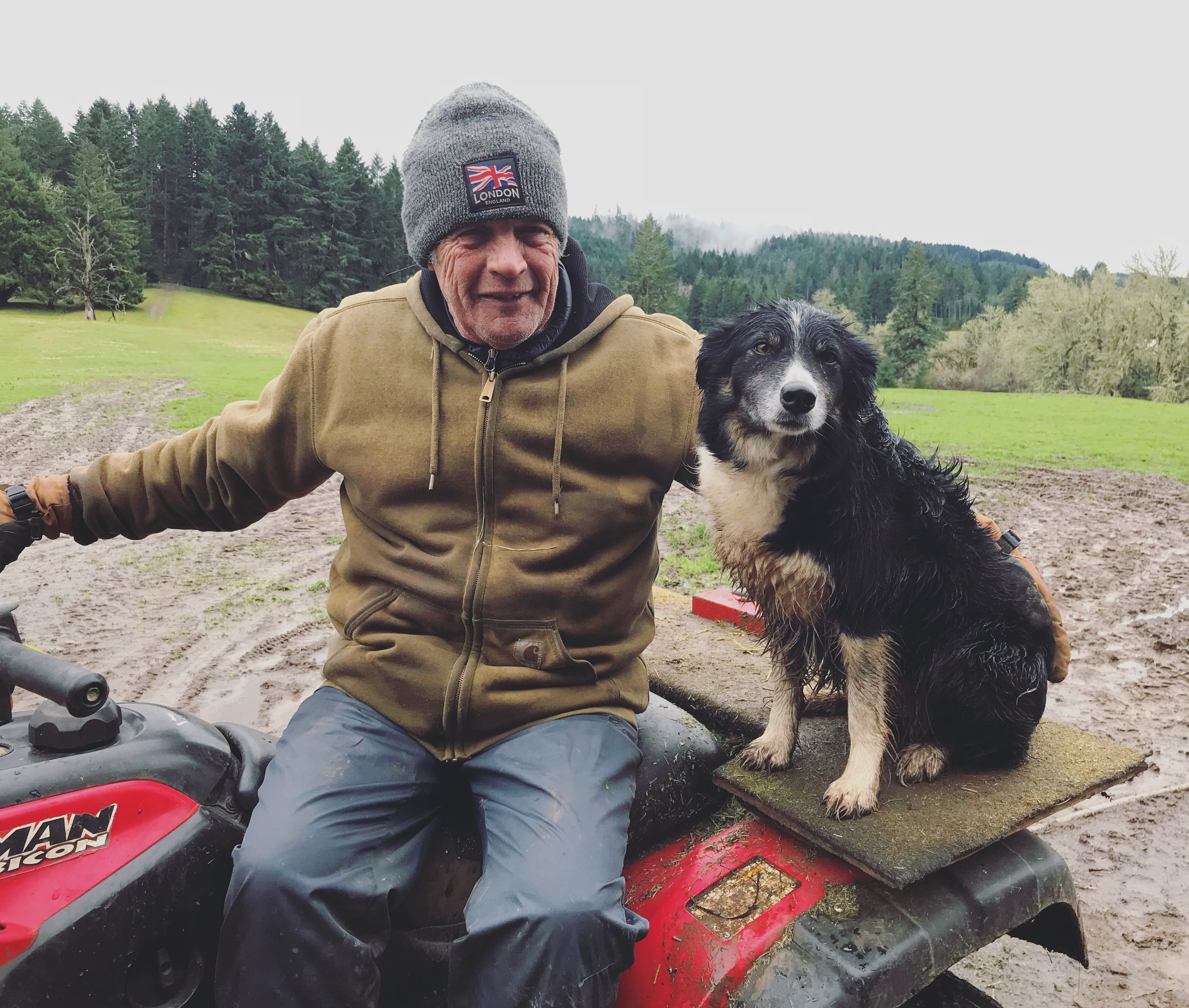 Colette Vishoot Sangerman
My daughter and resident equestrian and photographer, can be contacted for pet or equine photography. She will be on hand photographing events, or can be contacted for custom shoots.